History Of The Chamber
In November, 1999 the first version of Chamber of Commerce – on the Web™ was created.  It was known as the International Association of Professionals Online (IAPO).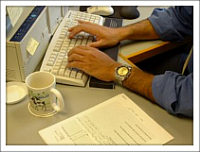 The original vision was to raise the standards of ethics and professionalism for online business.  The vision was embraced, and the association grew quickly.  As with any growing organization, IAPO underwent changes and enhancements as it grew.
Less than a year later, IAPO became the International Council of Online Professionals.  The idea expanded to incorporate self-regulation for business on the World Wide Web.
The acronym – iCop – quickly branded and came to represent members who policed themselves to protect the consumer.  iCop members created a lofty reputation as business owners of the very highest ethical standards.  Members were required to adhere to strict ethical and professional guideline criteria, and the list was lengthy.
iCop provided a space for consumers to report member businesses if they felt they had been unfairly treated.  These situations were investigated and always settled to the satisfaction of the customer.  Customer service was given the highest priority.
During the first 11 years, the organization existed mainly in the niche of "internet marketing."  The majority of members were those who sold information products.  iCop itself worked tirelessly to raise the reputation of that genre over-all.
However, as the organization became more and more well-known, iCop gained members from other areas of online commerce.  Business owners with diverse services and tangible products joined the group.
In many ways, iCop trained new online business owners in the finer points of running highly professional and successful companies.  Those companies tended to remain members of iCop over many years.
By the end of 2010, it became clear the organization was ready for the final step.  Members were rarely reported by customers for wrong-doing.  iCop was ready to become an organization for those with no need to be told how to run their businesses.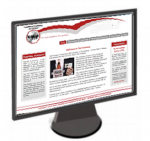 In January, 2011 iCop was transformed into Chamber of Commerce – on the Web.™  All ethical standards remain in place.  Internet marketers who only sell "How to Make Money Online" information products, or who sell money-making schemes, will not participate in the Chamber.
Chamber of Commerce – on the Web™membership now includes a much broader range of solid and stable businesses using the World Wide Web as a first time, or additional, sales environment.